Australian marketing programme focuses on building brand awareness
Montague is ready to introduce Australian consumers to the Kissabel range of coloured-flesh apples.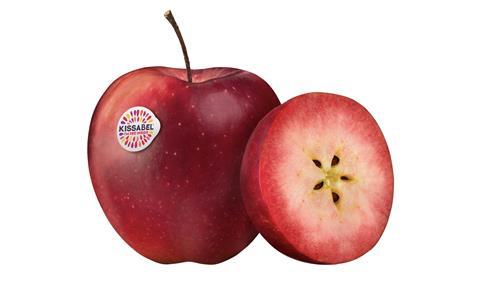 The family-owned fresh produce company will begin marketing small volumes of Kissabel-branded fruit this season.
A strategic marketing campaign will focus on generating demand for the unique offering, according to Montague's marketing manager Angela Bracken.
"The campaign is designed to build brand awareness, excitement and a sense of exclusiveness," said Bracken. "Our strategy is to generate demand prior to the nationwide marketing of Kissabel in two-three years' time."
The campaign will comprise of marketing and communication activities, including PR activations, collaborations with influencers and ambassadors, and tastings.
Award-winning author and broadcaster Alice Zaslavsky has become a brand ambassador for Kissabel, and will present the brand on her various channels.
"Alice is a fantastic fit for Kissabel and Montague as she is well-regarded in the industry and known for celebrating fresh, seasonal and flavoursome food," Bracken said.
Australian-grown Kissabel apples will be ready between late March and early April this year, with the majority earmarked for sampling activities. The remainder will go on sale in selected Australian retail stores.
Kissabel is the brand that identifies different varieties of coloured-flesh apples – ranging from pink to intense red – developed by the Ifored programme, an international partnership involving 14 global production and marketing companies.
As well as Australia, other countries in the Southern Hemisphere will also start harvesting Kissabel apples in the next few weeks. Southern Hemisphere partners of the Ifored project include Yummy Fruit (New Zealand), Dutoit (South Africa), Unifrutti (Chile) and Moño Azul (Argentina).