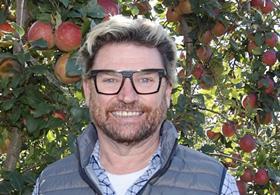 J-Tech Systems has announced its new Naturpac environmental packaging brand has been well received by the industry in its first six months.
Over 90 businesses have already signed on to one or more of its three-tiered environmental packaging lines.
'We are really pleased with the brand's launch and initial reception in the market' said Michael Williams (pictured), general manager of J-Tech Systems.
'We have big plans for this range, with multiple new product development (NPD) projects well progressed for additional lines, particularly in the silver and gold tiers.'
Naturpac focuses on offering a transitional process for packaging away from non-recyclable packaging and then from recyclable to (ultimately) compostable options.
Mitch Pursehouse, J-Tech sales manager for Naturpac products, said the company recognised early in the process of scoping this range that it needed to take a long term view.
'Many packaging options can only be recycled a finite number of times, after which they too become waste. So, we need to aim for something better long-term,'Pursehouse explained.
J-Tech said it was pleased to see Naturpac's positive uptake with such a broad and healthy portion of its customer base, and Williams added the company was looking forward to the upcoming Hort Connections trade show in Brisbane.
"[The event is a great] opportunity to engage with our broadest customer base and to share this range and other announcements around the Naturpac mission, and how we are taking it to industry.
'The board has backed this mission from the get-go, and I will always be grateful to them for their support in our efforts to do the right thing,' concluded Williams.