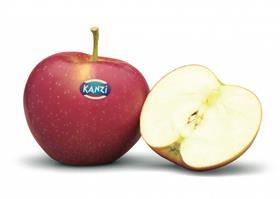 The master license and rights to the Kanzi apple brand in Australia have been secured by a new conglomerate of five leading fruit producers, operating under the entity Horticulture Brand Management Australia (HBMA).
The N&A Group (NSW), 9 Mile Fresh (Tynong, Vic), Newton Orchards (Manjimup, WA), Ceravolo Orchards and Flavells Fruit Sales (South Australia) are the five producers that have become shareholders in HBMA.
Formed in the second half of 2019, HBMA's primary function will be to manage the Kanzi brand in Australia, as well as to manage the introduction and commercialisation of other new fruit varieties to the Australian market including Celina pears and several as yet un-named varieties.
HBMA has also been engaged as the exclusive agent for cutting-edge agricultural technological products from Air Water Global being the Airofresh and AWG Aqua Smart products.
The Kanzi brand will remain in experienced hands moving forward, as all five partners in HBMA have been vertically integrated grower-packer-marketers of Kanzi since the branded apple's introduction to the Australian market nearly ten years ago.
HBMA's combined total production volume of Kanzi apples represents approximately 35 per cent of the total Australian Kanzi crop, with over 70 per cent of production marketed through its members' distribution channels.
Previous head of marketing at Hort Innovation, Elisa King, will join as general manager of the company, bringing 20 years of fresh produce marketing experience to the role.
"HBMA partners see this as an exciting opportunity to further grow the popular Kanzi brand in Australia and to develop a successful launch platform for the other new varieties under our management," said King.
HBMA takes over the master licence and management of the Kanzi brand from Des Muir of Giston Consulting.