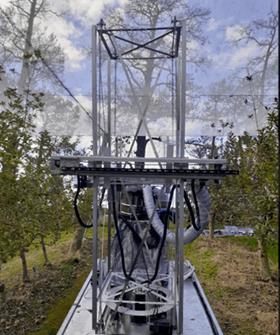 A number of horticultural innovations have received new funding from the Australian government to support commercialisation.
In the latest round of Accelerating Commercialisation grants, 22 projects have received A$12.m in funding under the Australian Government's Entrepreneurs' Programme.
The successful projects include Anderson Horticulture, which received a grant of A$403,558 to develop its micropropagation technology to cultivate more productive and efficient avocado farming practices and contribute to a more profitable and successful global avocado industry.
Pairtree Intelligence received A$170,000 for the development of its data integration service, Farm Junction Point.
Ripe Robotics also received A$571,567 for the commercialisation of its autonomous fruit harvesting machine.
Minister for industry, energy and emissions reduction Angus Taylor said the grants would help Australian companies grow, commercialise their products and gain further investments to enter new domestic and international markets.
"We are proud to support Australian companies take their innovative technologies and products to the next level through the commercialisation process," Taylor said.
"These latest projects are all great examples of Australian innovations – many across high-skilled manufacturing priorities – which have remarkable potential to improve the quality of our lives, create new jobs and support our economic recovery."