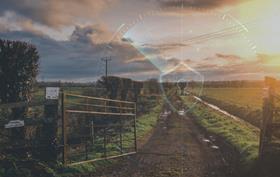 Australia's Food Agility CRChas signed a A$1.5m partnership withBoschand theUniversity of Technology Sydney (UTS).
The partners aim to strengthen data privacy and security across Australia's agriculture industry.
"As major agricultural producers collect increasing volumes of data, they face pressure in appropriately controlling and sharing these datasets with service providers and other industry bodies," according to a joint release from the three organisations.
"This collaborative project seeks to overcome the broad global challenges of data privacy and security."
The trio will focus their work on three key areas of the data value chain – sensing, data privacy in machine learning, and exchange in data marketplaces.
The research activities for this project will generate new insights and technologies, some of which will be adopted into the Bosch global portfolio of data solutions, including the open-sourceCarbyne Stack.
"This project is about trust," said Gavin Smith, president of Bosch Oceania. "Without it, the benefits of smart agriculture will never be fully realised."