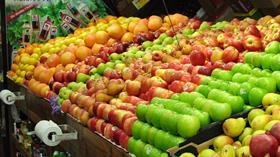 West Australian industry bodies have assured consumers there will be no shortage offresh produce over coming weeks.
A number of media outlets have reported the state is in the grips of a food supply crisis, following disruptions to cross-border rail services.
A joint statement released by the Potato Growers Association of WA, StonefruitWA, PomeWest, VegetablesWA, the Sweeter Banana Co-operative and WA Citrus said there was ample supply of locally-grown fruit and vegetables.
"West Australian shoppers can rest assured that local produce will continue to be abundant, and if there is increased certainty on labour and borders, will continue to be available for consumption," the statement said.
"Volumes of key produce remain strong with annual crops including 127,000 tonnes of carrots, 25,000 tonnes of onions, 12,000 tonnes broccoli, 30,000 tonnes of apples, 70,000 tonnes of potatoes, 8000 tonnes of table grapes coming through, plus new-season plums and summer lemons now ready for harvest and a bumper crop of bananas landing at fresh produce retailers across the state."
Weather derails supply line
Storms in neighbouring South Australia have damaged 300km of the rail line that links Western Australia to Australia's east coast. It is the only line that carries food and supplies into Western Australia, a state that has imposed strict boarder protocols to curb the spread of Covid-19.
The disruption has prompted Australia's two major supermarket chains, Coles and Woolworths, to place purchase limits on certain products.
Richard Forbes, chief executive of Independent Food Distributors Australia, told The Guardian the crisis could continue for up to six weeks.
"This is the worst disruption to the food supply chain into Western Australia in living memory because of the reliance the food industry has on the Trans-Australian Railway," Forbes said.
Push to buy local
Manus Stockdale, acting chief executive of VegetablesWA, said West Australian growers were working hard to keep local consumers stocked up on vegetables.
"Under current circumstances, there are no shortage of vegetables in our supermarkets. Our growers have been working to ensure production remains consistent despite the disruptions to the supply chain caused by Covid-19, labour pressures and weather events throughout the country." said Stockdale.
"West Australian growers will continue to support the West Australian market as they always have with ample year- round supply of most vegetables. There will be plentiful amounts of broccoli from Manjimup, carrots from Gingin, onions from Myalup, tomato's and capsicum from Carabooda in our supermarkets."
The joint statement encouraged consumers to continue supporting local growers.
"The message from the Western Australia horticulture industry is clear - there has never been a better time to look for local food at your fresh produce retailer, whether it's a supermarket, speciality grocer or farmers' market."