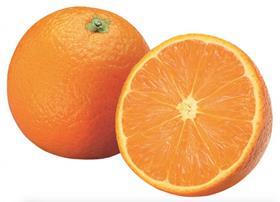 New Zealand's navel orange season is well underway, with leading citrus grower T&G Fresh having harvested the first of the fruit in late June.
Tom Chamberlain, T&G's regional manager in Northland, said great weather conditions have bought an earlier harvest for several crops this season.
"This has been the trend all year up here in the sunny far north. We have seen earlier than usual harvest dates on all our citrus grown in and around Kerikeri," noted Chamberlain.
"Earlier production on all crops has been the trend for much of New Zealand and harvest planning has changed as a result."
T&G Fresh began harvesting the Taipa grown Navel oranges on 20 June, which Chamberlain said was roughly 7-10 days earlier than last year's harvest.
"We put this unusually early season down to good orchard management and long sunny days over the past few months. Sun is extremely important for the navel orange trees, as they need between 8-10 hours of sunlight a day to thrive.
"There was also some good rainfall towards the end of summer, which has meant the fruit has grown to a great size and deliciously juicy-sweet taste earlier than expected," he added.
"Citrus NZ lead BrimA testing, to ensure customers get the best tasting fruit throughout the season. It means growers cannot supply fruit into the market until sugar levels are at an optimal level. T&G's orchard has had a high pass rate this year, with 95 per cent of blocks tested passing in the first round."
T&G Fresh is expecting to harvest around 500 tonnes of the fruit over the next three weeks, all being sold in New Zealand retail outlets.
"Navel oranges are the perfect Vitamin C boost to get through the cold New Zealand winter and keep those colds and flus at bay," said Chamberlain.