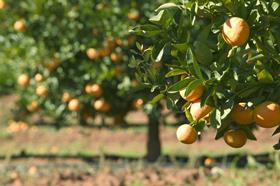 Increasing production is set to be one of the leading themes in the second half of 2021 for Australian horticulture, according to a new report from Rural Bank.
The '2021 Australian agriculture mid-year outlook'said increased supply over the next six months is expected to be met with strong demand, however, the sector still faced a number of persistent challenges.
"A mild summer and good autumn rainfall have held horticultural producers in good stead coming into the second half of the year. These favourable growing conditions have ensured strong production across most of the country while demand for locally grown produce has remained high," said John Reilly, Rural Bank's Western Australia South regional manager agribusiness.
"Seasonal labour shortages will be an ongoing issue for horticultural producers with many growers still struggling to fill their labour needs. There are hopes this shortage will ease over the coming months with peak harvest period for many major crops now slowing as we head into the winter months."
Citrus and avocados are the two main categories set for a glut of supply in the coming months. According to the report citrus production, particularly in Queensland, had increased with a later harvest and a notable reduction of citrus exports to China set to result in a domestic, particularly oranges.
Bananas on the other hand face the opposite problem as the industry in Queensland recovers from cyclone damage.
"Fruit and nut prices will likely decline slightly following strong production. Vegetable prices will likely remain firmer," the report said.
The report also highlighted the challenges facing growers, although the sector was recovering from some of the effects of Covid-19, the lingering impacts of the pandemic is expected to continue.
Sean Hickey, Rural Bank agricultural analyst, said fruit fly outbreaks and labour shortages were two other major challenges.
"Recent fruit fly outbreaks throughout the Riverland region continue to impact fruit producers. There have been nearly a dozen outbreaks across South Australia with more recorded nationally," said Hickey.
"Restrictions on movements of fruit across states are now in force to address the issue. Cooler conditions throughout winter will also assist in bringing the outbreaks under control.
"Difficulty in sourcing labour is leading some growers to leave produce unharvested. Some producers have even pre-emptively reduced the number of plantings for upcoming crops, particularly those that are more dependent upon labour to harvest."