Australian vertical farming group raises A$56m to fund construction of facility and research into other produce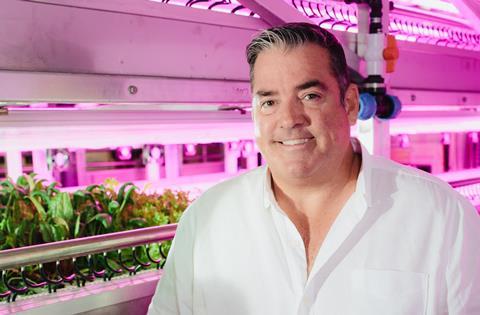 Australian fully automated, end-to-end vertical farming business Stacked Farm has secured A$56m in funding to accelerate its rollout across the country.
The transaction was managed by SeventyTwo Capital and saw investment from the likes of US-based Magnetar Capital and Stratos Capital, plus domestic groups Tribeca Investment Partners and Glen Richards and Paul Wilson's Founder Led Investments.
The Gold Coast City Council also provided incentives through its Economic Development Program to facilitate Stacked Farm's commercial operations, research and development centre and assembly site located on the Gold Coast in Queensland.
The majority of capital secured will fund the construction of the next farm planned for delivery in 2023, the location of the 7,000m2 facility is set to be announced in the coming quarter.
Chief executive Conrad Smith said Stacked Farm hoped to construct a facility with the largest output of leafy green produce per square meter of any indoor vertical farm in the world.
"We are extremely pleased with the calibre of parties that have chosen to invest in our company along with a number of supply chain partners, highlighting the strength of our technology and confidence in our team," said Smith.
"Recent weather events have reinforced the need for a concerted industry approach to defeating the challenges nature throws our way.
"Stacked Farm will continue to invest in research and development to extend our commercial capabilities beyond leafy greens and herbs to include the likes of fruits and flowers.