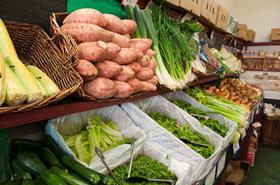 Ausveg has called for improved prices for vegetable and potato growers in the face of rising farm input costs.
The peak industry body said the latest data from Nielsen and Hort Innovation's Harvest to Homeprogramme showed prices had remained steady for two years.
"The latest data from Harvest to Home indicates that retail prices for produce have remained at pre-pandemic levels while growers face increases of more than 40 per cent in fertiliser, chemical and fuel costs, and increases by more than 20 per cent in wages and even airfares," Ausveg said.
"Ausveg is calling on retailers and buyers to ensure that farmgate prices that growers receive for their produce better reflect the current economic climate to ensure the financial viability of vegetable and potato producers."
The combined average cost of potatoes, onions, carrots. lettuce, celery and broccoli was A$4.58 per kilogram in January 2020 and A$4.92 in February 2022 an increase of only 7.5 per cent.
Comparatively the average cost of inputs such as urea (171 per cent), diesel (22 per cent) and fertilisers (174 per cent) have all significantly increased over the same time. Even prices for other agricultural commodities such as wheat (39 per cent), milk (22 per cent) and cattle (EYCI)(136.3 per cent) rose over the same period according to Ausveg.
"Many growers have contacted AUSVEG highlighting their frustration and the challenges their businesses are facing to remain viable during this difficult time," said the industry body.
"The current price challenges cannot continue – growers deserve a fair price – and Ausveg will continue to highlight these issues to government and other relevant stakeholders."