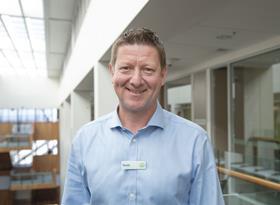 Woolworths head of produce Scott Davidson is moving across the Tasman to begin his new roles as general manager of merchandise for Woolworths' New Zealand operations Countdown.
Davidson has more than two decades of experience as a senior retail executive, most recently leading a team of 120 people across buying, operations and quality at Woolworths in Australia.
Countdown Managing Director, Dave Chambers said the appointment is a positive for both customers and the Countdown team.
"Scott is a diverse and well-rounded retail executive and a welcome addition to our leadership team. He has proven merchandise management expertise with an emphasis on strategic planning, brand development and global sourcing. He's described by many as a visionary leader who values partnering with suppliers to create sustainable outcomes and great results.
"I am sure Scott will build on the strong foundations that we have established in the Countdown merchandise team. We have achieved a great deal in the last few years with data-driven decision-making, getting our store offer right for the right area, the introduction of a supplier charter, and a new quality assurance process that makes it easier for smaller suppliers to work with us. Ultimately this is allabout getting customers the products that they want, easily and at an affordable price," said Chambers.
Davidson has been head of produce since 2013, and previous worked as merchandise manager – packaged and international foods, and said he had worked directly and indirectly with the Countdown team for the past eight years.
I've spent quite some time in New Zealand, and during this time I've been impressed with the teams open, innovative and customer centric thinking and I'm looking forward to supporting them to achieve their goals."
Davidson will begin his new role later this year.