Internet retail giant Amazon has laid down a major challenge to the UK's big food retailers with the launch of Amazon Fresh in London, presenting a significant new opportunity for fresh fruit and vegetable suppliers.
Initially offering the grocery delivery service to customers in central and eastern parts of the city, the group is making more than 130,000 products – including fresh fruit and vegetables – available to customers in a total of 69 postcodes via the Amazon website and smartphone app.
One-hour delivery slots will be on offer to Amazon Prime members from 7am to 11pm, seven days a week, with a same-day delivery available from 5pm for orders placed by 1pm.
By combining fast delivery times and a competitive pricing structure, the company's new service is set to play a major role in shaping the UK fresh produce business over the coming years, throwing down a challenge to conventional supermarkets who will have to improve their own offer to compete.
It also aims to bring shoppers and independent vendors even closer. Greengrocers such as Borough Market-based Turnips and Soho-based fruit juice and smoothie maker Crussh, for example, feature prominently in the Amazon Fresh site's new regional sections.
While the majority of the UK's leading retailers already offer home delivery, Amazon's new service is likely to raise expectations among consumers when it comes to the speed of those deliveries.
High retail bar
"The bar in grocery retailing is exceptionally high," commented Ajay Kavan, vice-president of Amazon Fresh. "The [UK] supermarkets and grocers are amongst the very best retailers in the world."
In presenting a full range of grocery products to just certain parts of the capital at first, Kavan added, Amazon wanted to "hone and improve" its service based on feedback from customers before extending it to other parts of the country.
"We will be very methodical and considered in how we roll this service out further in the UK," he said.
As in other countries across Europe, Amazon's UK arm has sold fruit and vegetables supplied by third-party vendors since launching its Grocery Store site in 2010.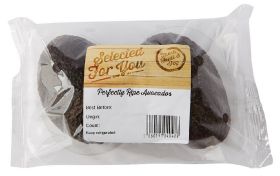 The launch of Amazon Fresh, which it has been testing from a large distribution centre in Bow, in east London, represents the first time Amazon has sold fresh produce itself direct to its customers in the UK.
Suppliers selling their produce through the new Amazon Fresh UK service include Orchard World (topfruit) and Citrus First – both part of Poupart Group – and sister company BerryWorld (soft fruit), as well as Produce World (vegetables) and Univeg (exotics).
Several of the products listed are being sold under in-house brands called Selected For You and Grown For You.
Crucially, its no-quibble guarantee is also being extended to fresh produce: on the new UK Amazon Fresh website, it offers a freshness guarantee, stating that "if any product is not 100 per cent fresh, simply contact us for a refund".
As with other web-based grocery delivery services, the question of relaying accurate information about product origin remains a tricky one: on a standard tomato six-pack, for example, shoppers are advised that the country of origin "may vary between Belgium, Israel, Italy, Morocco, Netherlands, Portugal (including Azores & Madeira), Spain (including Canary & Balearic Islands) and the United Kingdom".