New Zealand ag-tech company provides technology for indoor vertical lettuce farming and hydroponics facility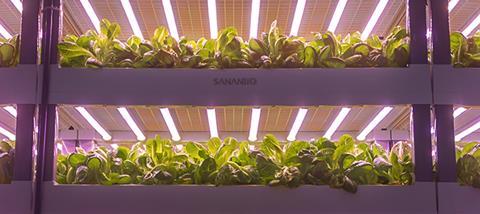 Bluelab has announced its new partnership with De Lettuce Bear, an indoor vertical lettuce farming and hydroponics specialist based in Malaysia.
The innovative indoor farm uses a standardized vertical farming rack fitted with specialised light recipes. The NFT-DWC hybrid irrigation modes are designed for this growing method, enabling De Lettuce Bear to grow nutrient-dense lettuce varieties sustainably.
All eight growing zones have independent requirements for fertigation, lighting, and climate and are fully controlled by Bluelab's Autogrow MultiGrow.
Regional business manager, Hwang Shuang Chuan said it was an exciting project for Bluelab.
"There is a lot of potential in Malaysia for enhanced food production with vertical farming, and we are thrilled to provide the technology that will help to support De Lettuce B.E.A.R with their advanced vertical hydroponic system," said Hwang.
De Lettuce Bear group chairman, Jack Wee said the technology helped improve operational control.
"Autogrow's advanced control systems allow De Lettuce Bear to optimize the retention of essential nutrients in their vegetables sustainably," said Wee.