Farm management application enables growers to digitally transform their operations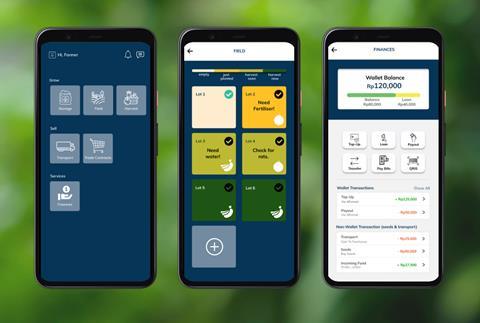 DiMuto has launched DiMuto Farm Management, a new all-in-one software to help smallholder farms digitise their operations and achieve upstream supply chain visibility.
The DiMuto Farm Management application connects growing, harvesting, selling, and payments for better visibility of farm operations with its three functions – grow, sell, and services.
Using the DiMuto Farm Management Application, smallholder farmers can create a digital identity and connect their operations to their buyers such as procurement teams and agronomists from larger traders and packhouses within minutes.
Through an intuitive interface, farmers can simplify farm administration, storing and accessing digitalised farm records, transport, and sales information easily. Additionally, they can also obtain yield estimates, track production, and get timely reminders to manage their field.
Farm Management also connects to production management and trade management features of the DiMuto Platform, allowing agrifood companies to track the source of their agrifood products and raw materials, down to the farm and lot that they originated from.
This down-reaching level of supply chain visibility will help agrifood companies track and verify key sustainability metrics such as fertiliser and water use.
Julie Escobar, chief commercial officer of DiMuto said the company initially plans to implement the Farm Management application in Indonesia, Mexico, and Colombia.
"We are very excited to launch the DiMuto Farm Management application and several projects are already in the works, with the support of partners who share the vision and see the potential for the Farm Management application to improve the livelihood of farmers they employ, while ensuring the sustainability of their procurement operations,
"We truly believe this feature will greatly help growers, packers, shippers, importers, and retailers to have greater visibility on their buying and improve overall sustainability."
The DiMuto Farm Management application also has a digital wallet function that helps farmers track, receive and access digital payments. The payment rails will help DiMuto to execute smallholder farmer financing and insurance opportunities, allowing loans and payments to be directly deployed and rightfully received.