Japanese-headquartered global agricultural trading company will integrate DiMuto's digitisation technology across its global fresh produce packing facilities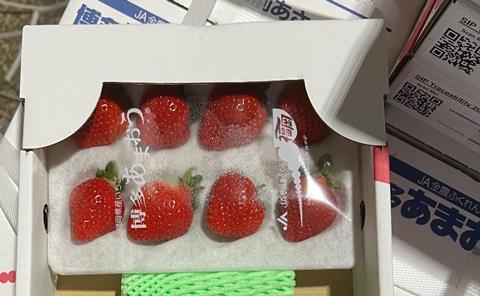 DiMuto has partnered with Wismettac Foods to digitise its product offering, enabling food traceability and supply chain visibility across its various import and export operations.
Wismettac Foods is one of the major subsidiaries of Wismettac Group, which mainly supplies the world with Japanese food and has a strong presence in North America, Europe, and Asia Pacific with offices in 45 locations worldwide.
The agribusiness of Wismettac Foods imports fresh and frozen produce from around the world and sells it extensively to the Japanese domestic market.
Wismettac Foods has one of the largest shares in the imported citrus fruit market in Japan as general Japanese import-agency of Sunkist Growers. The company also focuses on exporting Japanese-branded fresh produce such as strawberries and apples, which has been highly valued, especially in South-East Asia.
Under the partnership, Wismettac Foods will implement DiMuto's digitisation technology across its global fresh produce packing facilities.
Pre-and-post shipment product data and QC information will be effectively captured on one single platform and managed in real-time. This move will provide Wismettac Foods with enhanced visibility throughout the supply chain, enabling them to closely monitor product quality at every stage.
By connecting this information to sales orders on the DiMuto Platform, both for exports and imports, Wismettac Foods can effectively manage product quality, reduce food waste, and minimise product quality claims.
The traceability programme has already been successfully implemented for Japanese strawberries, apples, and sweet potatoes, and Wismettac Foods plans to extend it to other fruit categories, both domestically and internationally, with traceability for Vietnamese bananas being deployed next.
"We are thrilled to partner with DiMuto in our pursuit of transforming the Japanese fresh produce industry. With DiMuto's advanced traceability solutions, we can provide our valued customers with unparalleled confidence in the quality and origins of our fruits," said Yoshimitsu Chiba, executive officer of Wismettac Foods.
"This collaboration allows us to differentiate ourselves in the market and forge new avenues for growth, both domestically and internationally. We are excited to embark on this journey with DiMuto and look forward to a fruitful partnership."
DiMuto founder and chief executive Gary Loh, was similarly delighted to collaborate with Wismettac Foods.
"Through our cutting-edge solutions, we aim to empower Wismettac Foods. to showcase the exceptional quality and authenticity of their products, strengthening their market position and enabling expansion into new regions. We are committed to supporting Wismettac Foods. throughout their digital transformation journey and anticipate mutually beneficial growth in the future," said Loh.
As part of the partnership Wismettac Foods is eager to leverage the distinctive branding opportunities presented by DiMuto's traceability solutions. Through the integration of DiMuto's QR codes, all fruit supplied by Wismettac Foods can serve as a powerful communication tool, providing end consumers with access to essential product origin and provenance information.
By scanning the QR code, consumers can retrieve a DiMuto Product Passport, which automatically retrieves relevant supply chain traceability data from the platform. In addition to gaining insights into health information and the dedicated farmers behind the produce, consumers can actively participate in exciting lucky draw promotions and provide instant feedback to Wismettac Foods. This approach allows Wismettac Foods to effectively showcase the care and meticulous attention to detail invested in cultivating Japanese fruits, while strengthening the brand presence of these premium products.