Group's new five-year strategy includes sustainability as one of its core pillars
East-West Seed (EWS) has said that sustainability is one of the core pillars of its new five-year strategy, part of the company's commitment to take a more proactive role in tackling broader issues covering environmental, social, and economic inequities.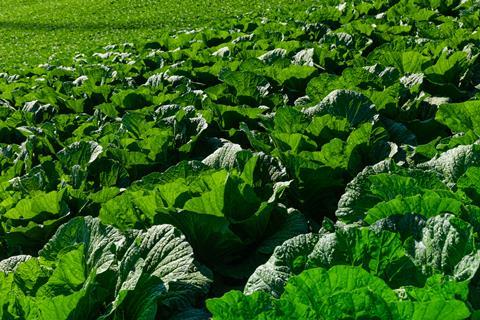 The group has highlighted a number of sustainability initiatives that have been rolled out, covering everything from training to recycling and energy.
Solar power
Firstly, East-West Seed Philippines has completed phase 2 of its solar power system installation and has increased its solar capacity by 126.36 kWp.
This brings the system's total generation capacity to 225.99 kWp, capable of serving 22 per cent of the EWS Philippines' plant electricity requirement based on 2021 actual energy consumption.
The use of solar energy is continuing to expand across the East-West Seed group. Aside from the Philippines, solar power systems have been installed at various facilities in Thailand, Vietnam, India, Guatemala, and Indonesia.
Soil health
EWS is looking to improve soil health by using Sunn hemp (Crotalaria juncea L.), a rapidly growing crop that is used for fibre production in India and Pakistan.
According to the company, it is also one of the most popular green manure and organic nitrogen sources in many tropical and subtropical areas of the world.
To improve soil health in seed production areas, East-West Seed Thailand launched a programme to encourage the addition of Sunn Hemp in the crop rotation cycle.
The programme covers 100ha of seed production areas, with farmers trained on how to collect Sunn hemp seed for the next crop cycle.
Training
The company is also training Filipino farmers on good agricultural practices.
In collaboration with Australian Centre for International Agricultural Research (ACIAR) and other implementing partners, EWSW is aiming to train 4,600 farmers in Philippine good agricultural practices (PhilGAP) by 2023.
Under the programme, vegetable farmers are trained on the appropriate use of pesticides and other GAP protocols to supply consumers with safe vegetables in the Philippines.
Recycling
Finally, in Thailand East-West Seed has partnered with a local recycling company to turn farm plastic wastes like plastic mulch, plastic drip irrigation tape, spunbond, plastic tag, and plastic net into plastic bricks, plastic mats, and garden tables and chairs.