E-commerce platforms adapting their fresh produce refund policies to attract and retain online shoppers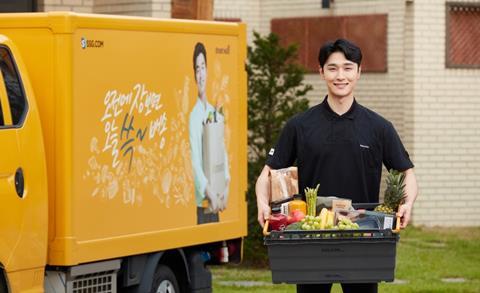 Online retailers in Korea have expanded their fresh produce refund policies to encourage return customers as consumers feel the cost of rising inflation.
SSG.com, Shinsegae's e-commerce platform, announced on 12 July plans to expand its fresh food quality assurance service across the entire country after launching the service in Seoul in March, 2019.
Consumers who order fresh produce with the freshness guarantee label off SSG.com can exchange or refund the product if they are not satisfied with the freshness of the food. All they need to do is take photos of the unsatisfactory products and submit them online.
SSG.com said its freshness guarantee system had increased the repurchase rate of online shopping.
According to its data from July 2021 to June 2022, SSG.com said the repurchase rate of customers who purchased products with a freshness guarantee reached 80 per cent. This was significantly higher than the 50 per cent repurchase rate of customers who have never purchased fresh guaranteed products.
The percentage of customers who purchased the fresh guarantee product more than ten times reached 40 per cent, and the percentage of customers who continued to order more than four times within two months after the first purchase of the freshness guarantee product was also calculated to be around 30 per cent.
"Often, there is a stereotype among shoppers that they need to buy fruit and vegetables after checking their condition with their own eyes at a store. To break this expectation, we have come up with a refund marketing strategy to let customers judge the products after they are delivered. This is how confident we are with our items' quality," an SSG.com told The Korea Times.
According to a report fromThe Korea Times, GS Retail has gone further offering consumers a 100 per cent refund and a 10 per cent e-coupon – that can be used for online purchases – for unsatisfactory fresh food items sold on GS Fresh Mall.
Lotte Shopping is also taking back products or offering refunds for fresh produce sold through the company's online mall Lotte On.