Alibaba's supermarket chain opens 12 new stores with initial public offering expected in May 2024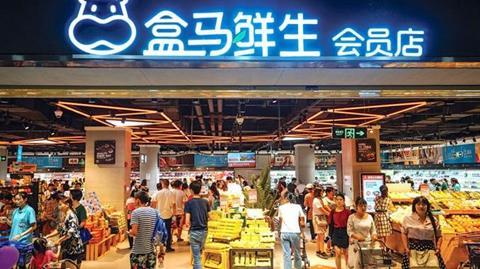 Freshippo's expansion across China has continued with 12 new stores opened across China while its budget brand, Freshippo Outlets, has added five stores.
According to a report from Alizila, Alibaba Group's grocery chain now has over 300 stores nation-wide and is on the path towards an initial public offering (IPO) by May 2024.
The new stores were opened in eight cities across Mainland China, including Beijing, Shanghai, and Guangzhou. Seven of the new stores are in the grocery chain's latest store design, with a greater variety of products, a broader delivery area and a bigger shopping space.
Freshippo Outlets' five new are spread across Shanghai in the Songjiang, Pudong and Minhang districts, bringing the total network to eight stores across 14 cities in Mainland China.
More retail change in China
Chinese e-commerce giant JD.com plans to open retail grocery stores through the merger of its 7Fresh supermarket unit with other business lines according to a report from Reuters.
Beyond opening actual stores, the new division will explore innovative retail models, a JD.com person told Reuters.