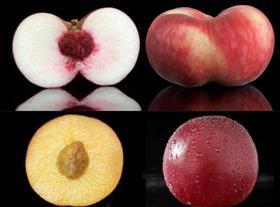 Vertically-integrated fresh produce company Freshmax Group has secured the exclusive rights to Provedo's stonefruit breeding programme in Australia.
The leading Spanish agricultural business has signed a formal agreement to allow Freshmax to import, test and commercialise its varieties .
Freshmax will now have access to Provedo's 'Extreme' brand of stonefruit which includes crunchy, firm, sweet peaches, nectarines and flat peaches, with long post-harvest life and oxidation-resistant flesh making the fruit ideal for the fresh-cut sector.
"We have been looking at [Provedo] varieties for several years and see great potential in the material for our market and the important Asian export market," said Andrew Maughan, Freshmax's general manager of IP and commercialisation. "The Extreme-branded varieties offer a new and exciting flavour profile that our market is yet to experience."
Since gaining access to China for fresh nectarines earlier this year, Australian stonefruit shippers have been prepping for what will be the first full season of access this summer, with Freshmax Australia's export manager Patricia Bowlby optimistic the Provedo programme will offer a flavour profile suited for Asian consumers.
"This is an exciting time for the stonefruit industry in Australia with the recent opening of the Chinese market. It will be imperative that Australian growers produce varieties with the desired attributes and flavour profile for [Chinese consumers]," Bowlby said.
"This is a fruit concept designed to satisfy the most demanding of palates," added Provedo's Javier Provedo. "They are aromatic and very juicy, but also crunchy and sweet.
"We have an extensive and detailed database of information on each of our varieties that will greatly help us to select the most suitable varieties and timeslots for the Australian market."
Little Tree Company in Katunga, Victoria, has been announced as the nursery partner for the breeding programme, with several varieties to be tested in key growing regions across Australia.
"We think that consumers both domestically and in export markets will appreciate the flavour profile of the varieties developed by Provedo," said Maughan. "We are delighted to be working with Andrew and Claire [Routley] at Little Tree Company to make this all possible."
Founded in 1926, Provedo now has an extending breeding and R&D programme, producing 4m grapes vines, olive and fruit trees each year. One focus on the Logroño-based family-owned company has been the genetic improvement of the flavour of stonefruit through controlled hybridisation, with Provedo varieties grown across Europe, and being tested in the US, South Africa, South America and now in Australia.