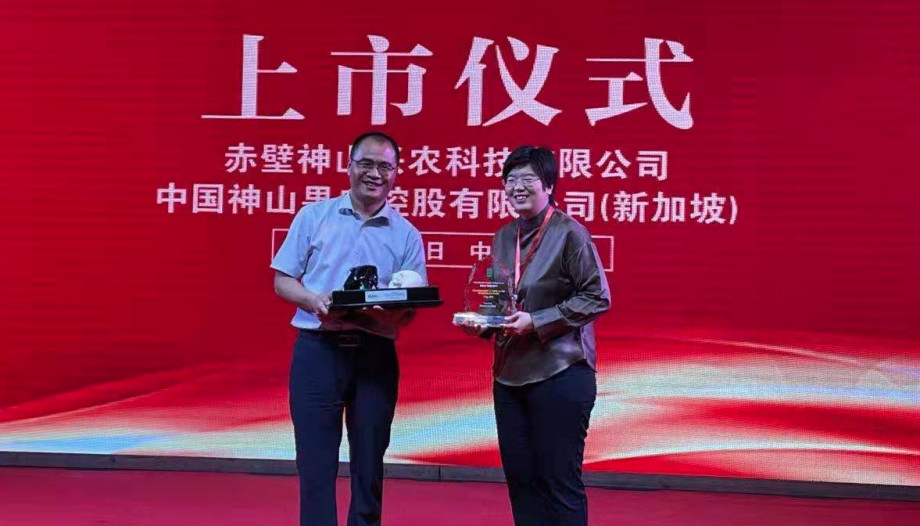 Something is brewing in China's kiwifruit trade. Henan Province-based Dukang Distillers, one of the country's best-known suppliers of the national drink known as baijiu, has announced it is leaving the liquor industry entirely and turning its attention to the kiwifruit business.
The Singapore-listed company said it would also change its name to China Shenshan Orchard Holdings. having identified a "steady revenue stream and sustained profitability" from its proposed entry into full-time kiwifruit production.
That enterprise, known as Xingnong Group, was founded in 2017. Since then, its revenue and net profit are reported to have grown steadily and seen "minimal" impact as a result of the Covid-19 pandemic.
"We are pleased to complete the transformation into a horticultural marketing company, " commented Hu Chao, executive director and chief executive officer of Dukang Distillers. "This marks a new beginning for the company as we will focus our resources on the fast-growing kiwifruit industry in the PRC going forward."
The company stands to benefit from some serious governmental support in making its proposed transition.
As the Chinese administration seeks to eradicate poverty by 2035, it has offered income tax exemptions and higher subsidies to large-scale landholders like Xingnong, which holds the rights to eight kiwifruit orchards covering around 6,500km2 near Chibi City, Hubei.
The land is believed to be one of the largest kiwifruit orchards anywhere in China.
Following its restructuring, China Shenshan Orchard will become a horticultural marketing company focused on planting, cultivating and selling kiwifruit throughout China.
It already controls 80 trademarks and 36 patents, and sells kiwifruit under its own Fairy Gold and Jade Green trademarks through distributors, wholesalers, corporate partners, and e-commerce platforms.
Ringing the changes
At a ceremonial striking of the Singapore Stock Exchange gong to mark its restructuring, Dukang's CEO was joined by the Secretary of Chibi Municipal Party Committee Sheng Wenjun, Xie Caihan of SGX-ST's Beijing Representative Office, and other senior local government officials, commercial partners, and industry experts.
Chao added: "Demand for kiwifruit has been growing over the years in the PRC, largely driven by the rising disposable income of the consumers as well as growing domestic consumer demand for premium-quality fruits such as kiwifruit."
High in Vitamin C and dietary fibre, the fruit can provide a variety of health benefits, which he said were driving demand higher.
"As Chinese consumers become more health-conscious these days, we believe that the kiwifruit's tart flavour, pleasing texture, and low calorie count will make it a delicious and healthy option for snacking, sides, or a unique dessert," Chao continued.
"We believe this will provide ample opportunities for us to grow the kiwifruit business to meet rising domestic demand and deliver sustainable long-term value to all stakeholders."