Pineapple cultivar Tainung No 23 receives temporary IP protection in Japan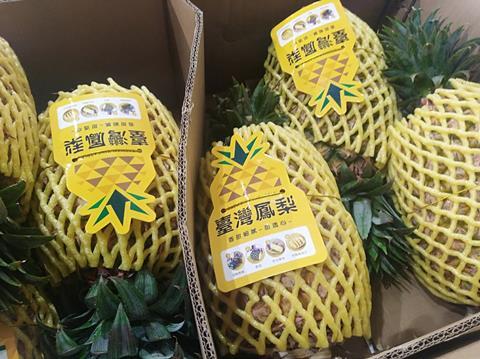 Tainung No 23, a pineapple cultivar developed by the Taiwan Agricultural Research Institute (TARI), has been granted intellectual property protection by Japanese authorities.
TARI submitted an application to Japan's Ministry of Agriculture, Forestry, and Fisheries (MAFF) on 18 October 2021 and on 6 May the variety was granted temporary protection.
Japanese authorities will need to undertake further examination before the variety is granted full legal protection, but according to TARI, the current order will protect the Tainung No 23 brand and prevent other pineapples from being passed off as the variety.
The protection is a welcome development for the Taiwanese pineapple industry now Japan has become its largest market in the past year.
China previously accounted for around 90 per cent of Taiwanese pineapple exports before it suspended imports in March 2021.
The majority of the fruit was diverted to Japan with 17,850 tonnes, or 62.3 per cent of pineapple exports, shipped in 2021 according to Taiwan's Council of Agriculture.