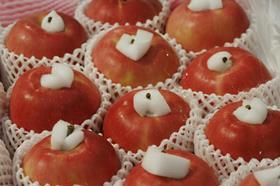 BeeCruise, a subsidiary of Japanese e-commerce and investment-focussed internet company Beenos, is currently exhibiting products, including apples, from the Aomori Prefecture of Japan on the e-commerce site Buyee.
The promotion is held in cooperation with the prefectural government, and is targeting consunmers in Taiwan.
BeeCruise has reduced the shipping price of apple products by 50 per cent in a promotional campaign until 10 February.
The aim is to "bring the wonderful qualities of Aomori to Taiwanese customers and break through the difficulties of the current coronavirus pandemic," according to a report published by PR Newswire.
Apple-based products from Aomori, known as the apple kingdom of Japan, will be available for purchase.
The company added: "The end of the new wave of coronavirus infections is not yet in sight, but BeeCruise hopes that this product exhibition will introduce Taiwanese customers to the best aspects of Aomori culture, and inspire them to visit Aomori hopefully in the future."