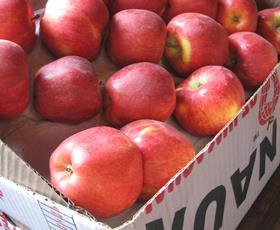 The Kashmir department of horticulture's 'Apple Festival 2021' has been hailed a success, with the first of its kind event bringing many exhibitors and attendees together over two days.
Held on 28 – 29 October at SKICC Srinagar, yhe festival was inaugurated by Lieutenant Governor, J&K Manoj Sinha.
RisingKashmir reports Kailash Choudhary, minister of state, ministry of agriculture and farmers' welfare was the guest of honour.
The main highlights of the festival were said to be the buyer-seller meet, exhibition of local and exotic fruits - especially apple Varieties – and the exhibition of high-density plantation technology and latest horticultural machinery.
Attendees included Lulu Group Dubai, Reliance India, Big Basket Bengaluru, ITC Food Haryana, Grow Global Kolkata, PARC Mumbai, Innoterra Tech Mumbai, Suro Agro Delhi, and Frutech Agro Industries.
It has been reported several MoUs between the buyers and sellers were inked over the course of the two-day festival.
Union Minister, Narendra Singh Tomar, said this sort of programme would help boost the Kashmir's horticulture sector and that the government of India is committed to supporting the income of farmers.
Chairman of the PHD Chamber of Commerce and Industry (OHDCCI)-Kashmir, Baldev Singh Raina, thanked the department of horticulture, Kashmir for successfully holding the event.
"All guests and delegates present in the event praised the entire management for such a fantastic event," he said. "On behalf of PHDCCI, I would like to congratulate you for all your efforts that made the event so very successful. All the buyers, growers, farmers and entrepreneurs are pleased and all your team is so very dedicated, and it was because of joint efforts the event was managed so very successfully," Raina said.