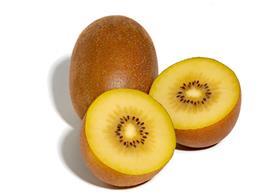 Zespri's aim to buy counterfeit Chinese golden kiwifruit and stem illegal growing practices in the country has been refused by the government-appointed regulator in New Zealand.
Stuff NZ reported the kiwifruit marketer signed the beginning of a commercial arrangement with a Chinese state-owned firm late in 2020, in the hope of commercialising some of an estimated 4,000ha of unlicensed SunGold kiwifruit being grown in China on vines that were stolen from the company.
The three-year trial has been touted as a "win-win" for both Zespri and Chinese growers, and necessary to encourage the Chinese Government to enforce Zespri's rights over the SunGold product.
But Kiwifruit New Zealand (KNZ), which regulates Zespri, has declined to approve the proposal in a draft decision, deeming it a risk to the interests of New Zealand's kiwifruit growers.
Zespri, which had already signed a memorandum of intent with Sichuan State-owned Assets Operation and Investment Management, could have taken the proposal and KNZ's assessment to the industry's 2,792 growers to vote on whether it should go-ahead.
However, the company has withdrawn its proposal to KNZ in order to rework it, before the regulator's final decision could be made public.
A summary of the judgement, published by KNZ on Monday, said the trial to buy and brand 1.95m trays of unlicensed SunGold kiwifruit from Chinese growers was "more than a low risk" – and therefore did not meet a regulatory threshold – in three ways.
KNZ chief executive Geoff Morgan declined to say what the risks were, as Zespri was expected to return with an adjusted proposal.
Morgan said, among independent advice received, KNZ considered six risks to growers, including grower returns, brand reputation, market access through the NZ-China relationship, and orchard practice and intellectual property.
"New Zealand is definitely the world leader in Kiwifruit orchard practices... So to transfer intellectual property around that to a country that has a huge scale and an ability to produce a very large volume of fruit, far in excess of anything New Zealand produces, is definitely a concern."
Neither Zespri nor KNZ have made the full proposal public. A statement about the trial published on an industry website in November said the project, if successful, could grow to 50,000 tonnes of fruit, and would see Zespri provide its technology and growing practices to Chinese growers.
Carol Ward, Zespri's chief grower, industry and sustainability officer, explained the company needed to "bring about some level of control" to the unauthorised planting of SunGold, and would adjust the proposed commercial arrangement to again seek sign-off from KNZ and growers.
She said there were a "broad array of risks", including the need to protect the quality of the kiwifruit carrying Zespri's brand, to protect intellectual property in China, and to maintain positive relationships, including with the Chinese government.
"We needed to have a look at some of these risks ... We've had the feedback and withdrawn it, and now we want to work constructively and positively with the regulator with our growers to say, 'how do we frame this and scope this'."
Ward said Zespri may limit the trial to one year, instead of three years, to gain the support of growers.
She added that Zespri had received support from the Chinese government, and "entwined" with that support was a conversation about Chinese authorities enforcing the company's plant variety rights.
"We have concerns that if we don't move in this direction, that the spread of unauthorised Gold3 [SunGold] will continue unabated and without our ability to have any influence."
Stuff NZ reported that China has said it appreciated "Zespri's optimistic view of China's economy".