Annual sustainability report highlights leading avocado business' commitment to a more sustainable future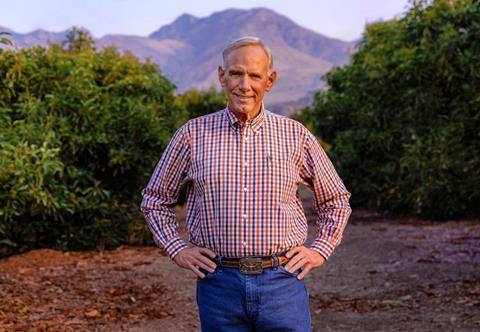 Mission Produce has released its third annual sustainability report, Finest for the Future, which communicates the company's global sustainability story during FY (fiscal year) 2022 (12 months to 31 October 2022).
The report details Mission's operating procedures, projects and achievements, as well as reports on the company's global use of resources.
Chief executive Steve Barnard says the company measures its progress across three key sustainability pillars – people, product and planet.
"For 40 years, we have invested in sustainable practices to protect our land, preserve our resources and support the health and safety of our people," said Barnard. "We strive to create a positive impact not only for our company, but for the communities and environments in which we operate."
Some of the highlights of the 2022 report include a 450 per cent increase in charitable contributions from 2020. One of its largest investments in 2022 involved significant infrastructure developments in La Libertad, Peru, where Mission supported the renovations of several public buildings and the construction of a bypass for clean drinking water. These advancements aim to improve quality of life for the communities surrounding Mission's Peruvian field and packhouse operations.
As part of the company's commitment to reduce the environmental impact of its products, Mission has a goal to reduce the plastic in 50 per cent of the bags packed and shipped globally by FY 2025. In FY 2022, 46 per cent of Mission's bags were made with reduced plastic, and since FY 2021, the company has saved an estimated 5.4m grams of plastic, the equivalent of 420,000 plastic bottles.
In FY 2022, Mission planted nearly 200,000 new trees in harmony with the existing ecosystems of its managed farms in Peru, Guatemala and Colombia. In FY 2022, the CO2 stored by Mission's trees in Peru is estimated to equal at least 21 per cent of Mission's total reported emissions.

"Mission's approach to sustainability is strategically designed to focus on the areas and risks most relevant to our business," said Delanie Beeson, global science and sustainability manager.
"We seek to minimise the impact of our global footprint and consistently evaluate opportunities to implement sustainable practices throughout our operations. Each of our initiatives is developed and executed to mitigate important sustainability risks affecting our people, product and planet."