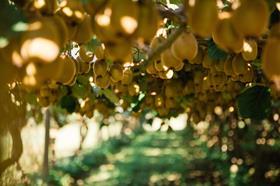 New Zealand's fresh fruit exports reached US$2.1bn in the year ending 30 June 2019, a US$31m increase on 2018.
This data was shared by Plant & Food Research and Horticulture New Zealand as part of its annual Fresh Facts publication, which values the total New Zealand horticulture industry at US$5.96bn.
Kiwifruit continues to be New Zealand's largest fresh fruit export, valued at US$1.45bn in 2019, an increase of US$276m from 2019.
A total 545,800 tonnes of kiwifruit was exported, with two-thirds of this to Asian countries.
Apples were the second largest fresh fruit export, earning US$521m. New Zealand-bred branded varieties such as Jazz, Envy and Pacific were popular with overseas consumers and made up a quarter of apple exports.
Notable vegetable exports include onions which had a US$106.9m export value in 2019, with more than half supplied to European markets. While US$81.3m worth of potatoes was exported, mostly in processed form for the Australian market.
Potatoes were a New Zealand favourite too as domestic consumers spent the most on potatoes out of all vegetables.
New Zealand horticultural produce was exported to 130 countries in 2019. The top five markets are Continental Europe, Australia, the US, China and Japan. Exports to Asia were US$1.64bn, 42 per cent of total horticulture exports.
David Hughes, chief executive of Plant & Food Research, said the standing of New Zealand produce in markets around the world helped drive export growth.
"A reputation for high-quality fruits and vegetables produced using environmentally sustainable practices, in addition to well established trade routes, are vital for the New Zealand horticulture industry," said Hughes.
"Innovation – in the form of new varieties and constantly improved production systems – will ensure New Zealand's success into the future."