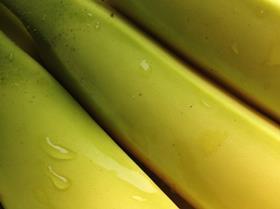 A partnership between AgResearch scientists and Māori growers in Gisborne and Northland, in the country's North Island, is aiming to use DNA testing and lab-grown plants to identify the best variety of banana to grow in New Zealand's climate, with plans to test crops underway.
Stuff NZ reports that following the success of first crops up north, a new set of trials is underway in regions across New Zealand, including Manawatū, Hawke's Bay and Nelson.
Palmerston North-based AgResearch scientist, Jane Mullaney, said the test crops would be ready for harvest mid-2021.
The varieties Mullaney's team are helping test have a stronger banana taste compared to the commercial imported fruit, with a hint of flavour similar to other fruits.
"For example, there's one with a bit of an apple taste and there's an apricot one that tastes very nice," she said.
The last test crops in Northland and Gisborne proved popular with the local community, said Mullaney.
'They often sold out before the growers can even take them to the farmers' market because so many people are calling up the farms to order them."
The trials have grown out of a Ministry of Business, Innovation and Employment-funded project that brought the scientists and Gisborne-based growers, Tai Pukenga, together.
The two-year project's goal was to develop a new commercial opportunity for Māori and strengthen links between iwi and the wider community.
Mullaney told Stuff NZ people had grown a handful of banana varieties in small pockets around New Zealand for 30 years.
But the colder climate made it a labour-intensive process that took time and care to bear fruit, so commercial scale growing of bananas have only been explored in recent years.
AgResearch involvement started with sequencing the DNA of several banana varieties to find likely candidates for the original test crops.
Since then the tests have come out of the lab and into the field. The scientists have also began training the growers to develop the tissue cultures themselves.
Government funding is expected to end in June, but AgResearch will continue to provide assistance and training to the growers until their efforts bear fruit commercially.