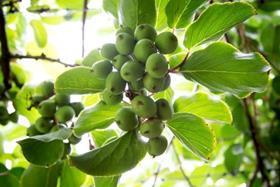 A warm, dry summer has New Zealand kiwiberry growers optimistic heading into the new season.
Geoff Oliver, chairman of the New Zealand Kiwiberry Grower Association, said the industry was anticipating a crop similar to 2019 season in terms of both quality and volume.
"At this point the fruit looks to be of very high standard, with good sizing, which promises for a very good season for our growers," Oliver explained.
Harvesting of the three commercial varieties currently grown in New Zealand – Tahi, Marju Red and Takaka ­– will get underway over the coming weeks and extend into early April.
Oliver said that with each passing season, New Zealand growers are gaining a better understanding of how to produce and handle this sometime difficult and unpredictable crop.
"They are now very competent in producing a high standard of fruit which is exported worldwide to over 18 countries," Oliver explained. "Although it is a short season, Kiwiberries are receiving an increase in global popularity."