Plant & Food Research leads project to enhance growing practices and increase the value of Philippine mango exports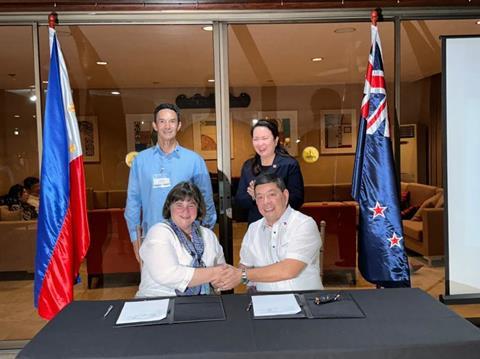 Plant & Food Research has announced a new partnership that will see the New Zealand research institute help the Philippine mango industry enhance its export value.
In recent years Philippine fresh mango exports have decreased in value due to violations of maximum pesticide residue limits on arrival in countries like Japan and Korea. This has reduced the profitability of growers in the key growing region of Mindanao.
Plant & Food Research has signed a US$150,000 two-year contract with the local government – the Municipality of Midsayap – to help the Philippines deal with pesticide residue and compliance with other agricultural practices.
Suzie Newman, head of international development at Plant & Food Research, signed the contract at a function at the New Zealand Embassy in Manila in April.
"The project will develop a high-quality export spray programme for mango, improve chemical application and supply chain quality assurance, and increase the pack out of high-quality mango," said Newman.
"It's another great example of the people and science of Plant & Food Research contributing globally by improving environmental sustainability and boosting household incomes."