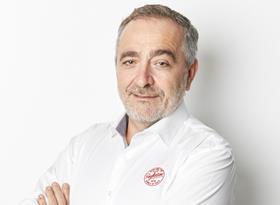 Perfection Fresh has announced an investment consortium–comprising Equilibrium Capital, Temasek, and existing shareholder the Public Sector Pension Investment Board (PSP Investments)–has completed an investment into the company.
The new investment is set to help one of Australia's largest privately-owned fresh produce businesses build on its business model, market leadership, and family business culture, to expand into Asia and other international markets.
The investment will also facilitate Perfection Fresh's growth strategy across the breadth of controlled environment agriculture (CEA). Perfection Fresh is set to build on its current facilities – including its 43ha high tech glasshouse vine crop facility and 116ha of berry polyhouses – with plans to expand its CEA footprint, both with strategically aligned CEA partner growers and through Perfection Fresh-owned assets in its regions.
Michael Simonetta, chief executive of Perfection Fresh, was thrilled to be partnering with three globally recognised investors in agriculture to take Perfection Fresh into its next phase of growth.
"My family has enjoyed a positive partnership with the Victor Smorgon Group and James Orloff over the past 15 years. We successfully expanded that partnership four years ago to include PSP Investments, and we now look forward to our next chapter with our new partners joining the Perfection Fresh business," said Simonetta.
"The addition of our new shareholders provides exciting new opportunities for our key stakeholders including our customers, our plant variety licencing partners, our grower partners, and our staff."
Perfection Fresh was founded by the Simonetta family in 1978 and has workrd closely with its customers, strategically aligned growers and plant variety licencing partners around the world to become one of the leading players in the Australian fresh produce industry.
It has introduced and expanded fresh produce brands such as Broccolini baby broccoli, Calypso mangoes, Qukes baby cucumbers, Mix-a-Mato tomatoes, Perfection Berries, and Ecoganic bananas. The company owns and operates farms across the country, including high-tech controlled environment glasshouses, berry farms, table grape vineyards, and citrus orchards.
Core to Perfection Fresh's strategy is its engagement with a network of strategically aligned growers across Australia who grow Perfection Fresh's exclusive product varieties and other fresh produce.
Growing and supplying these brands to Australian customers through partnerships with retailers will continue to form the backbone of the Perfection Fresh business
"Our new shareholder partners together with PSP Investments bring extensive global investment experience, and relationships in our markets and in the agricultural technologies which will help accelerate the growth of our company's business in Australia and beyond," said Simonetta.
Perfection Fresh will continue to be led by Michael Simonetta as chief executive, together with the existing executive team. The Simonetta family, the Victor Smorgon Group, and James Orloff will also retain shareholdings in Perfection Fresh.
p.p1 {margin: 0.0px 0.0px 0.0px 0.0px; font: 12.0px Helvetica}p.p1 {margin: 0.0px 0.0px 0.0px 0.0px; font: 12.0px Helvetica}