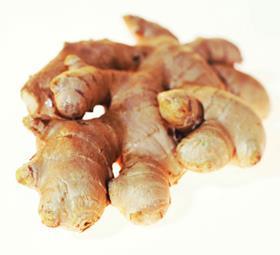 Prices for Indian ginger have stayed firm despite increased production in the South Asian country, with imports down on previous years and export demand increasing.
Fresh ginger was selling for Rs45-50 (US$1.01-1.13) per kg in markets in Kochi in the state of Kerala, reported The Financial Express.
That price has stayed high despite Indian production estimated to have increased 25-30 per cent during 2009/10 on the previous season.
Imports of both fresh and dried ginger were down this year, according to data from the Indian Spices Board.
Production in China was also down after several years of low prices, meaning there was greater export demand for Indian ginger.
"Indian ginger is back in favour because of a poor Chinese crop and high price. With Indian ginger at par with China, US and Europeans are looking at more imports from India," Anand Kishore of Kishore Spices told the Express.
Demand for fresh ginger is increasing on the Indian domestic market, particularly with the growth of modern retail formats and improving cold chain facilities.