Farms on the top of buildings are producing hundreds of kilograms of vegetables per day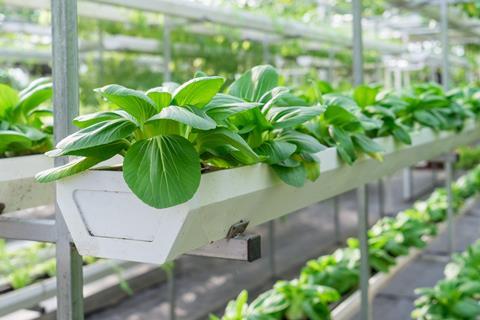 Multi-storey carparks have been transformed into farms as part of efforts to increase local food production in Singapore.
According to a report from BBC News, at least a dozen of these operations have been established in Singapore after the government leased out the rooftop plots in 2020.
One of these farms, SG Veg Farms, is run by Eyleen Goh. It produces leafy green vegetables which are sold to nearby retailers.
"Singapore is quite small, but we have many car parks. It is pretty much the dream to have farms [here] to meet the needs of residents in the community," said Goh.
"We are harvesting every day. Depending on the vegetables we are growing, it can range from 100kg to 200kg to 400kg per day."
The Singaporean government has set a goal of producing enough food in Singapore to meet 30 per cent of domestic nutritional needs by 2030. Rooftop farms represent one new approach to achieving this goal. however, most of Singapore's homegrown produce comes from high-tech vertical farms.
According to government figures, there were 238 licensed farms in 2020, many of which are government subsidised. The Singapore Food Agency (SFA) said some of these have already achieved profitability and can expand their production to increase profits.
"Food security is an existential issue for Singapore. As a globally connected small city-state with limited resources, Singapore is vulnerable to external shocks and supply disruptions," an SFA spokesperson told BBC News.
"This is why it is important that we continuously take steps to secure our essential resources."
However, Sonia Akter, an assistant professor at the Lee Kuan Yew School of Public Policy, said high operating costs will remain a challenge.
"Singapore is offering a lot of subsidies and financial support to entrepreneurs who are working in this space," Akter told BBC News.
"The question is whether these farms will be able to operate and be commercially viable when the government support stops flowing."