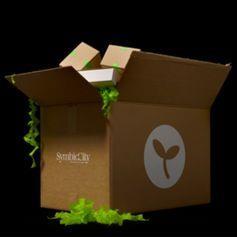 A network of organisations in Sweden is proposing to build vertical greenhouses in urban environments that produce fewer transport costs and emissions than traditional farms.
SymbioCity claims its vertical farms can yield up to ten times more fresh produce than older forms of agriculture, are easy to implement and environmentally friendly.
The group believes such projects, which are scalable and could have "great symbolic value", can help maintain the food supply as the world's population grows and urban areas expand, while reducing CO2 emissions.
It says that the surplus CO2, heat and waste generated in cities could be used to ensure the greenhouses' heating and lighting systems are as energy-efficient as possible.
The group comprises Plantagon International, Sweco, Saab, Tekniska Verken and Stockholm University.