US Highbush Blueberry Council is positioning fruit as performance food in Asia and highlighting its use in various savoury applications in new efforts to boost sales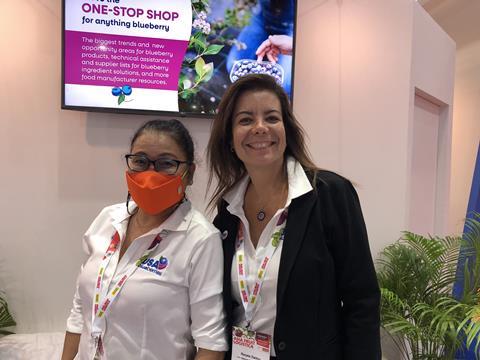 The US Highbush Blueberry Council (USHBC) is aiming to sell more of the fruit in Asia by positioning blueberries as a performance food and targeting sporty consumers.
"Everybody knows that blueberries are nutritious and high in antioxidants, but every other fruit is saying the same thing, so there's not very much distinction," Reji Retugal of the USHBC told Fruitnet at Asia Fruit Logistica in early November. "Positioning blueberries as a performance food for sport is different and exciting."
The council supports US blueberry growers through promotional campaigns, data insights, production forecasts, and market research.
In a bid to boost blueberry consumption in Asia, it has also started highlighting alternative uses for the fruit beyond traditional sweet applications like muffins, pancakes and cheesecake.
The new focus is on promoting the fruit's use in savoury applications, and a number of sauces has been developed for pairing with foods such as roast turkey, barbecued meats, and even coffee.
Recipe inspiration includes a blueberry ranch dressing, a blueberry BBQ sauce, a blueberry chimichurri, and blueberry pesto.