The Indian start-up continues to scale up its operations across southern and western India and recently made its first foray into the export market
India's biggest and fastest growing agri-commerce start-up, WayCool Foods, is setting its sights on the global market. Founded in 2016 by Sanjay Dasari, a Babson graduate, and Karthik Jayaraman, a former executive in the automotive business, the Chennai-based company claims to have built the most comprehensive tech stack in the food economy, providing a direct supply chain between farmers and retailers that leverages the latest technology to provide end-to-end integration in a totally transparent way.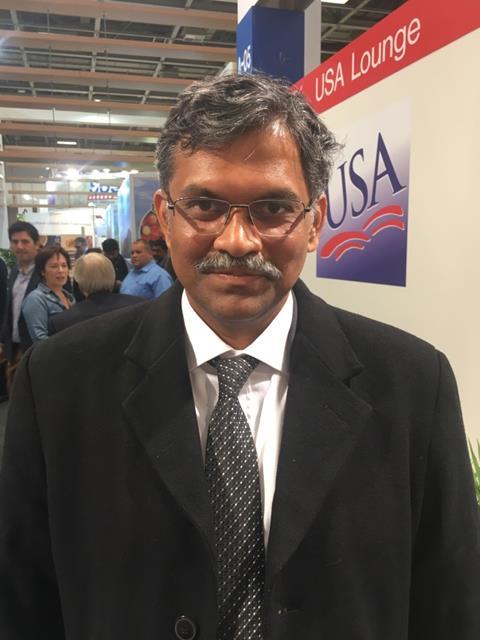 Jayaraman's vision is simple: to turn the traditional fresh produce supply chain on its head by moving from a supply-led to a demand-led model. "We want to supply what the market wants as efficiently and responsibly as possible," he says. "We show the farmer what they need to grow and how they need to grow it, guaranteeing total transparency and predictability of supply to both the farmer and retailer."
The process starts at a 5-hectare model farm planted with more than 400 different crops, where the company can demonstrate to farmers a host of emerging technologies to improve the production process, covering soil health, moisture, climatic conditions, quality of inputs, yield strength and much more besides. WayCool also employs an outgrow team to engage with farmers through the entire cultivation cycle, from planning to harvesting.
"A farmer will always trust a practitioner more than a preacher," Jayaraman laughs. "And our results speak for themselves. Our model farms enables us to show that we can deliver a 10 per cent improvement in yield and reduce costs by as much as 40 per cent."
This same approach to leveraging ground-breaking technology is in evidence across WayCool's entire business, from the fully automated, custom-designed packing operation to the AI-led inventory management and planning system, cutting edge shelf-life extension technologies, and the fleet of 100 per cent electric vehicles deployed at the company's recently inaugurated distribution facility in Bangalore.
WayCool has pumped hundreds of millions of dollars into building and finetuning its platform and distribution network, which currently supplies around 2,000 tonnes of domestically grown fruits, vegetables and other foods to retailers in southern and western India every day, sourced from a network of 85,000 farmers.
With much of the infrastructure now in place, the next few years is all about scaling the business up: last year WayCool sold more than in the first six years put together, and Jayaraman says revenues are on course to double in 2022 as the company continues to extend its sales footprint in southern and western India. "We want to offer retail customers a comprehensive range of fruit and vegetables by continuing to expand our production capability through key strategic acquisitions," he tells Fruitnet.
Most recently, WayCool acquired leading potato supplier SV Agri, and a further US$100m is earmarked for further acquisitions, as well as new technology, product development and facility expansion, over the next four years.
At the same time, the company has its sights fixed firmly on the international market. It recently carried out its first exports of Indian fruit to the Middle East and its premium label, L'exotique, now offers 23 types of fruit and vegetables sourced from 15 countries around the world, including apples, oranges, pears, kiwifruit, avocados, cherries, grapes and, most recently, Vietnamese-grown dragon fruit.
"Our goal is to build a global brand – hence the decision to exhibit at this year's Fruit Logistica in Berlin for the first time, to make contact with the best suppliers from around the world," Jayaraman says.
Further down the line, he believes there is scope to sell the WayCool service model to growers in other countries. "We have been steadily building necessary technology and operational capabilities to operate robust agri-food supply chains from soil to sale," Jayaraman says. "In India our model has been proven to increase farmers' incomes by 15-30 per cent while also significantly reducing wastage levels across the supply chain. We look forward to leading the transformation within the sector, both within India and beyond."