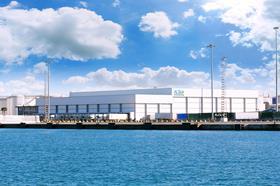 Agro Merchants has switched to electricity from clean and renewable sources at its coldstores in Spain and Portugal to reduce its CO2emissions.
The company's sites in Porto and Lisbon have been running on clean energy for two years, while its facilities in Algeciras and Barcelona have been supplied by clean electricity for the past year.
Agro partnered with Axpo Iberia, a certified supplier of green energy, who operates all along the power supply chain. The company manages the largest portfolio of photovoltaic plants in the Iberian Peninsula and supplies electricity from a guaranteed 100 per cent green source.
The energy supply was recognised with a Guarantee of Origin (GO) certification, awarded by the Spanish Comisión Nacional de los Mercados y la Competencia (CNMC).
GO certificates are a reliable and trustworthy indicator of the origin of electricity from 100 per cent renewable sources, with zero CO2emissions and radioactive waste. A GO represents one megawatt hour of 'clean' electricity.
Raül Forés Vallès, managing director of Agro Merchants Iberia, said: "As an international coldstorage operator, we make every effort to act responsibly and protect our environment as much as we can.
"Our team is always focusing on finding the best solutions for our customers, but it's just as important for us to implement any measures that help us reduce our carbon footprint."
Other environmental actions taken by the company include constructing a robotically controlled solar farm in Mullica Hill, US, an anaerobic digester in Whitchurch, UK, implementing a company-wide energy management programme and achieving high sustainability ratings at its sites in the Netherlands.