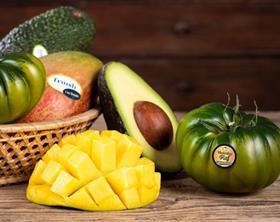 Spain's Agroponiente Group has launched a new website to reflect its growing online fruit and vegetable offer.
The company – one of the first in Almeria to sell Raf tomatoes online –had added a range of new products and packaging formats to reflect growing consumer demand for internet shopping.
Customers can now buy 3kg and 4kg boxes of Raf tomatoes, avocados, mangoes and kumquats through its rebranded website, www.cajadehortalizas.com.
CEO Jorge Reig said the move represented "another step forward for the company, a very relevant leap in quality that shows our commitment to service and innovation".