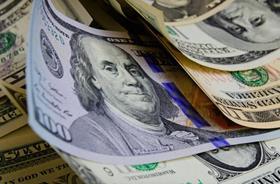 Ahold Delhaize USA has announced that it is investing US$480m to transform and expand its supply chain operations on the US East Coast.
According to the retailer, the investment supports a new three-year strategy to move the US supply chain into a fully integrated, self-distribution model.
The US$480m capital outlay will cover a three-year transition period, which will support the acquisition of three distribution facilities by Ahold Delhaize USA from C&S Wholesale Grocers and leases on two additional facilities.
In addition, it includes investment in two new fully automated Ahold Delhaize USA frozen facilities to be constructed in the Northeast and Mid-Atlantic of the US.
The new self-distribution US supply chain will enable the US businesses to reduce costs, improve speed to shelf, enhance relationships with vendors, and improve product availability and freshness for customers, the group said.
"Today's announcement is another example of how Ahold Delhaize USA is transforming our infrastructure to support the next generation of grocery retail," said Kevin Holt, chief executive officer, Ahold Delhaize USA.
"Through this initiative, we will modernise our supply chain distribution, transportation and procurement through a fully-integrated, self-distribution model, that will be managed by our companies directly and locally,' he explained. 'This will result in efficiencies and most importantly product availability and freshness for customers of our local brands, now and in the future, whenever, wherever however they choose to shop.'