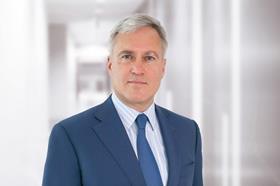 International retailer Ahold Delhaize has reported its results for the second quarter (Q2) of the year, a period that was hit by strikes at Stop & Shop in the US.
According to the retailer, net sales came in at €16.3bn, up 1.5 per cent at constant exchange rates, a figure impacted by the strike.
Net consumer online sales grew 29.2 per cent at constant exchange rates, while the group's underlying operating margin stood at 3.6 per cent, including the strike impact.
'Although our results were impacted by the strike at Stop & Shop, our other US brands continued their strong performance,' said Frans Muller, president and CEO of Ahold Delhaize. 'As we continue to see sales performance improve at Stop & Shop, we expect no significant impact from the strike in the second half of the year.

'US comparable sales excluding gasoline were up 0.2 per cent during the quarter, with the strike impact offset by the strong performance of our other brands, in particular Food Lion,' he noted.
'In the Netherlands, performance remained solid, with 3.1 per cent comparable sales growth, adjusted for Easter,' Muller added. 'In Belgium, comparable sales were slightly below last year, but underlying operating margins further improved compared to 2018. In Central and Southeastern Europe, the sales performance in Greece improved over previous quarters.'