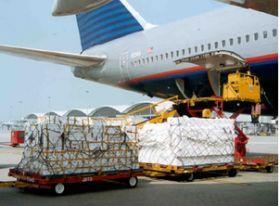 Global demand for air freight dropped in July, heralding tough times ahead for international trade, theInternational Air Transport Association (IATA) said in its monthly air freight report released today (4 September).
Air freight volumes dropped 0.6 per cent in July compared with the previous year, against a rise of 1.2 percent for June, the IATA said
IATA said the declines affected all regions except Africa and the Middle East, and that declines were most pronounced in the Americas.
'The combination of China's continued shift towards domestic markets, wider weakness in emerging markets, and slowing global trade indicates that it will continue to be a rough ride for air cargo in the months to come,' IATA director general Tony Tyler said in a statement.