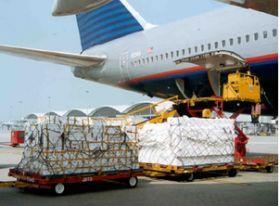 The cost of airfreight is set to fall next year as airline profitability improves, says the International Air Transport Association (IATA).
Shippers can expect lower freight rates as lower oil prices and stronger global economic growth boost air carrier profits.
In its Economic Performance of the Air Transport Industry report released today (10 December), the IATA said average cargo rates are expected to fall by 5.8 per cent as airlines' lower industry costs are passed on to customers.
Airlines are expected to post a collective global net profit in 2014 of some US$19.9bn (up from the US$18bn projected in June), and this looks set to rise to US$25bn in 2015.
Lower oil prices and stronger worldwide GDP growth are the main drivers behind the improved profitability, the IATA said.
"Stronger industry performance is good news for all," said IATA director general and CEO Tony Tyler. "It's a highly competitive industry and consumers—travelers as well as shippers—will see lower costs in 2015 as the impact of lower oil prices kick in."
Cargo volumes are expected to grow by 4.5 per cent in 2015 (slightly ahead of the 4.3 per cent growth expected for 2014), the IATA said.
The real cost of transporting goods in 2015 is expected to fall by 5.8 per cent. In total, some 53.5m tonnes of air cargo is expected to be flown in 2015. Total cargo revenues are expected to rise to US$63bn, still some 5 per cent lower than in 2010.
All regions are expected to report improved net profitability in 2015 over 2014. Buy the strongest financial performance by far is being delivered by airlines in North America, the IATA said.
European airlines continue to struggle, while airlines in the Asia-Pacific region are expected to achieve a net profit of US$5bn in 2015 (up from US$3.5bn in 2014).