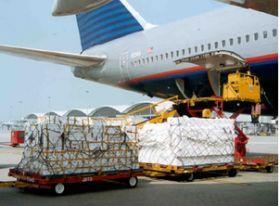 The International Air Transport Association (IATA) released data for global air freight markets showing that demand, measured in freight tonne kilometers (FTKs), rose 3.1 per cent in October 2018, compared to the same period the year before. This pace of growth was up from a 29-month low of 2.5 per cent in September.
Freight capacity, measured in available freight tonne kilometers (AFTKs), rose by 5.4 per cent year-on-year in October 2018. This was the eighth month in a row that capacity growth outstripped demand.
Growing international e-commerce and an upturn in the global investment cycle are supporting the growth. However, the IATA said demand continues to be negatively impacted by:
A contraction in export order books in all major exporting nations in October;
Longer supplier delivery times in Asia and Europe;
Weakened consumer confidence compared to very high levels at the beginning of 2018.
"Cargo is a tough business, but we can be cautiously optimistic as we approach the end of 2018. Slow but steady growth continues despite trade tensions. The growth of e-commerce is more than making up for sluggishness in more traditional markets. And yields are strengthening in the traditionally busy fourth quarter. We must be conscious of the economic headwinds, but the industry looks set to bring the year to a close on a positive note," said Alexandre de Juniac, IATA's director general and CEO.