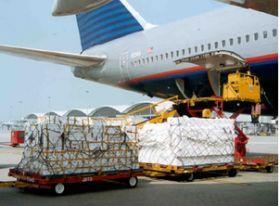 The International Air Transport Association (IATA) released March 2017 demand growth results for global air freight markets showing a 14 per cent expansion measured in freight tonne kilometers (FTKs) compared to the same period last year.
This was the fastest pace of growth recorded since October 2010, the IATA said. Freight capacity, measured in available freight tonne kilometers (AFTKs), grew by 4.2 per cent year-on-year in March 2017.
March performance contributed to very strong first quarter (Q1) growth in freight volumes, said the association. After adjusting for the impact of the leap year in 2016, freight demand in Q1 2017 increased by nearly 11 per cent. Capacity increased by 3.7 per cent over the same period (leap year adjusted).
The strengthening of air freight demand in March is consistent with an uptick in world trade and a six-year high in new export orders, the IATA said.
Commenting on the results, IATA director general and CEO Alexandre de Juniac said: 'March capped a robust first quarter with the strongest year-on-year air freight growth in six-and-a-half years.
'Optimism is returning to the industry as the business stabilises after many years in the doldrums. There is, however, still much lost ground to recover while facing the dual headwinds of rising fuel and labour costs,' he added.
'It remains critical to use the improvement in the industry's fortunes as an opportunity to enhance the value offering by implementing modern customer-centric initiatives that streamline processes and reduce costs.'