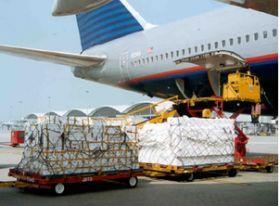 The International Air Transport Association (IATA) has released data for global airfreight markets showing a slowdown in growth for air cargo demand in June.
Air freight volumes measured in freight tonne kilometres (FTK) rose just 1.2 per cent compared to a year ago. This is consistent with falling trade activity and weaker-than-expected global growth, the IATA said.
Regional performance varied widely. Asia-Pacific, North American and Latin American carriers reported year-on-year declines (-0.3 per cent, -3.3 per cent, and -1.6 per cent respectively), while European carriers reported that markets were flat. This was offset by the strong performance of Middle Eastern (+15.3 per cent) and African (+6.7 per cent) carriers to keep growth in positive territory.
The general trend of a weaker 2015 compared to 2014 can be seen in the half-year data, the IATA said. Air freight markets expanded by 5.8 per cent in 2014; however year-to-date growth for 2015 stands at 3.5 per cent.
'The half-year report for air cargo is not encouraging,' said Tony Tyler, IATA's director general and CEO, in a statement.'With growth of just 1.2 per cent over June last year, markets are basically stagnating. Some carriers are doing better than others at picking up the business that is out there. But overall it has been a disappointing first half of 2015, especially considering the strong finish to 2014.
'The remainder of the year holds mixed signals,' he added. 'The general expectation is for an acceleration of economic growth, but business confidence and export orders look weak. Air cargo and the global economy will all benefit if governments can successfully focus on stabilising growth and stimulating trade by removing barriers.'