Promotion of key executives set to drive fresh avocado volume in retail and foodservice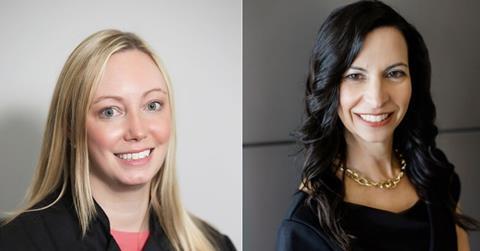 Avocados From Mexico (AFM) has announced a strategic restructuring to bring all its demand-driving efforts – including shopper, trade, and foodservice marketing – under a single commercial strategy department.
As part of the restructure, AFM has appointed Stephanie Bazan to the position of senior vice president, commercial strategy and execution and Stephanie Browder to the position of director, sales & marketing, foodservice.
With over 25 years of marketing experience in domestic and international markets, Bazan's extensive background includes a vast array of industries including consumer packaged goods, entertainment and retail.
Since joining AFM, Bazan has played an integral part in consolidating the brand's shopper, trade and foodservice areas with an integrated vision and strategy.
In her new role, Bazan will work closely with Browder, who will be responsible for leading the sales and marketing strategy and execution of this area. Over the past eight years, Browder has worked in various divisions across AFM, including digital marketing and e-commerce, as well as a previous role within the foodservice division. she has more than 20 years of experience working with leading consumer packaged goods brands.
"I'm excited about my new role and what these changes mean for the business as a whole," said Bazan.
"I believe that combining the resources of our shopper, retail trade and foodservice teams and leveraging Stephanie Browder's leadership and expertise to guide the foodservice strategy will continue to build on our foundation of success, working toward a future where every avocado is the freshest available, whether eaten at home or at a restaurant."
AFM partners with over 150 grocery and mass retail accounts, more than 50 foodservice operators and 250 distributors and importers of Mexican avocados in the US. The brand has doubled the volume of Mexican avocado imports in seven years, from 1.2bn lbs in 2014 to 2.4bn lbs in 2021.
"We've been incredibly successful at growing the market for fresh avocados from Mexico, and we're proud to be uniting our demand-driving efforts under a leader who has expertly navigated the most complex aspects of our business," said Alvaro Luque, president and CEO of AFM. "These teams have been key to propelling AFM's market growth, and I look forward to keeping the momentum going."