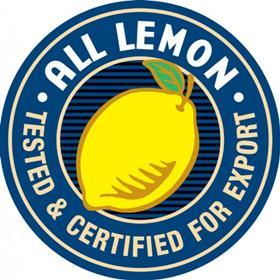 All Lemon, the quality seal that audits the quality controls of 16 exporter members in Argentina, has become the biggest supplier of lemons in the Southern Hemisphere.
This year Argentina has supplied 60 per cent of the Southern Hemisphere's lemon exports or 276,000 tonnes, up 5 per cent on last season, according to a press release from All Lemon.
Of that total, All Lemon accounted for 50 per cent of the exports from the Southern Hemisphere and 80 per cent of the production volume in Argentina.
For the last three years All Lemon claims its exports have risen by 5 per cent annually.
As a result of that performance, the group said it has been motivated to re-double its resources and efforts to continue improving the quality of Argentinean lemons.
In 2013 All Lemon recorded the biggest growth in Asia and the Middle East, with sendings up by 22 per cent on last year.
Malaysia, Indonesia, the Philippines, Hong Kong, Singapore, Jordan, Saudi Arabia, United Arab Emirates, Qatar, Turkey, Iraq, Libya and Algeria were the main destinations.
According to All Lemon, the 2013 season was characterised from the outset by a rapidly changing climate.
"This year north-west Argentina experienced a mild start to the winter following a very dry autumn, with high temperatures and low rainfall," the organisation noted.
"The summer was long and very hot, then during the last week of July, there were severe frosts. This led All Lemon to step up its daily quality controls in the 26 fruit packing lines of its 16 members companies. As a result, All Lemon checked more than 8,000 samples of lemons every week."