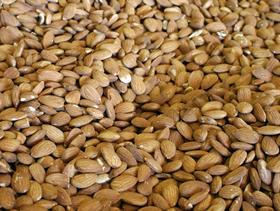 Major Australian nut producer Almondco plans to nearly double its processing capacity with a new A$28.5m (US$19.3m) expansion.
The upgrade will expand its processing facility in Renmark, South Australia and will include the construction of a value-adding almond processing facility, plus a new specialised sorting room with advanced electronic sorting equipment.
The expansion is funded by a loan from the South Australian state government and Brenton Woolston, managing director of Almondco, said its plans and would directly benefit its grower members.
'Almonds are also Australia's most valuable horticulture export,' said Woolston.
'Australia is ranked second at 7 per cent on world almond production which is dominated by California, which produces 80 per cent of the world's almonds."
'This expansion will further provide opportunities for local employment and open up new export markets due to higher processing capacity.'
Almondco has established export markets in the United Kingdom, western Europe, India, Japan, the Middle East and New Zealand. It is working on developing access to China and to more markets in South East Asia, Eastern Europe.
Tim Whetstone, South Australia's minister of Primary Industries and Regional Development, announced the development during Almondco's 75thanniversary celebrations on 23 September. He said the new facility will help Almondco meet the growing global demand for high-quality almonds.
'Almondco is the second-largest processor of almonds in Australia processing approximately 30 per cent of the national almond crop, exporting over 50 per cent of its output," Whetstone said.
'This expansion will assist Almondco meet market needs with a projected increase in almonds processed from 28,000 tonnes to over 45,000 tonnes per annum by 2026."