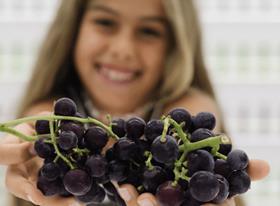 AM Fresh has opened a new sales office in Perpignan, France, to prepare its direct implementation in the French market and boost its presence in the French and European markets.
COO Pablo Sánchez-Lozano commented: "The growth experienced in recent years in Europe has led us to make the decision to start our direct commercial implementation in France and strengthen our presence throughout the European market.
"The European market is very important for AM Fresh and we want to bet on proximity to our customers from a commercial point of view, distribution and efficiency in logistics.
"The Perpignan office will have a commercial team and a distribution centre and will cover the main European countries for our entire range of products including citrus fruits, table grapes, tropical products, apples and pears, melons and watermelons and superfoods.
"We will cover this new office from our plantations in Spain, South Africa, South America and North Africa. In this process of European expansion, we are at the same time evaluating the purchase of business groups with commercial establishments in Europe".
Family-owned AM Fresh Group is now present in more than 60 countries and employs more than 6,200 people, operating with an integrated value chain model to serve major retailers around the world.