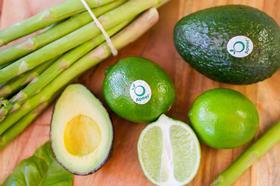 Apeel Sciences has announced it is opening three satellite facilities in Mexico, Peru and the Netherlands to meet increasing demand for its product.
The US-based company has also hired and extended the roles of a number of executives to lead the company on its planned growth path.
The office in the Netherlands will be the first of the three to open. It will service Apeel's business in Europe following approval from the European Commission in June.
The offices in Peru and Mexico are expected to open soon thereafter.
When it comes to executive changes, Jason De Turris will become vice president of brand, while Viviane Schappo was announced as director of supplier relations, Latin America, joining the company from CH Robinson.
Apeel's new chief people officer is Megan Opp and Bill Strong will move into the role of chief financial officer.
Also joining Apeel as vice president of product is former View Inc vice president, Erich Klawuhn.