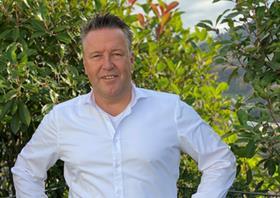 SanLucar has strengthened its management team with the appointment of Armin Rehberg as managing director.
From 1 January, 2021 he will be supporting the management of the holding company of the SanLucar Group as CEO of operations from the company's headquarters in Valencia.
Together with the owner and founder Stephan Rötzer, he will be responsible for all of the company's business activities, focusing on national and international trade partners.
This will free Rötzer up to concentrate on expanding production, varieties and growers in order to lay the foundation for further growth.
"I am very happy to welcome Armin Rehberg as a new member of SanLucar. He is not only a top manager in the fruit and vegetable sector, but also an exceptional leader and expert in the areas of business strategies as well as in aligning organisations for future growth," Rötzer said.
"The new assignment of responsibilities allows each one of us to use our particular strengths even better for the benefit of the company."
Rehberg said he hoped to contribute to the long-term success of the company as part of a strong team focused on providing the best possible service to customers and producers.
"As a man of conviction, I am very pleased to be able to contribute my experience and commitment to SanLucar, its employees and retail clients. I simply want to help the company, starting from its strong position, to achieve even more," he said.